Deity Name : Sita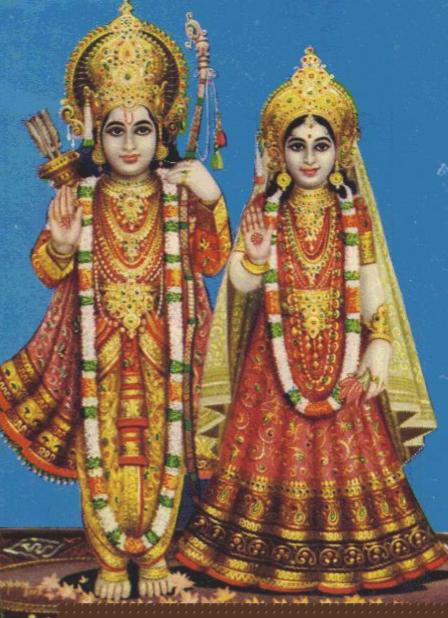 Sita is one of the principal characters of the "Ramayana", the Hindu epic named after her husband Rama.

Sita was a foundling, discovered in a furrow in a ploughed field, and for that reason is regarded as a daughter of Bhumidevi, the earth Goddess. She was found and adopted by Janaka, king of Mithila, and his wife Sunayana. Upon coming of age, a swayamwara was held to select a suitable husband for her, and she was wed to Rama, prince of Ayodhya, an avatara of Vishnu.

Disclaimer: EPrarthana.com is not responsible for accuracy of any information on this page. All data & images were collected from different sources like books, webpages and visitor comments/contributions. Feel free to indicate corrections or suggestions if any.