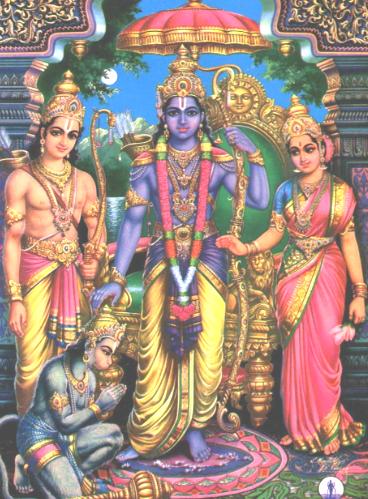 Lord Rama is one of the most commonly adored gods of Hindus and is known as an ideal man and hero of the epic Ramayana.

He is always holding a bow and arrow indicating his readiness to destroy evils. He is also called "Shri Rama". More commonly he is pictured in a family style, (Ram Parivar) with his wife Sita.





Disclaimer: EPrarthana.com is not responsible for accuracy of any information on this page. All data & images were collected from different sources like books, webpages and visitor comments/contributions. Feel free to indicate corrections or suggestions if any.