EPrarthana is the only web site that allows you to order Pooja's / Archana's over the internet to more than 2000 temples in India.
Explore EPrarthana





| | |
| --- | --- |
| | The dark fortnight of Aswayuja (September-October) is known as the Mahalaya Paksha or the fortnight specially sacred for offering oblations to the departed ancestors. The last day of this period, the new moon day, is considered as the most important day in the year for performing obsequies and rites. |
| | |
| --- | --- |
| | Navarathri or the nine nights sacred to the Mother Goddess are celebrated in the month of September/October. It commemorates the victory of Goddess Durga over a demon, Mahishasur. |
Offer Pooja & get Blessings from the Goddess of Knowledge
Saraswathi Temple - Koothanur
Only Temple exclusively for Goddess Saraswathi in South India

Religious / Astro / Vasthu Facts
Always enter a temple or a house by placing your right feet first.
Vanni Maram (Tree) represents Fire among the Pancha Boodhas. If you worship Lord Ganesh who is set up at the base of the Vanni Maram you will be blessed with all your needs in life.
Click here for more Trivias


Deity Of The Day:

Kurma (The Tortoise)

Vishnu took the form of a tortoise in order to retrieve amritha from the cosmic flood. This amritha was essential for the gods to preserve their youth....
- Click here for more details
Specific Purpose Pooja
Poojas for prosperity, health, wealth, education, to beget children, relieved from marriage obstacles,...

Monthly Poojas
Monthly poojas for Sashti, Sankadahara Sadhurthi, Pradosham, Ekadasi, Pournami, Krithigai, Sivarathri...

Pooja for your Nakshatra
Order pooja at the temple for your specific nakshatra like aswini, bharani, krithigai, rohini,...

Laminated Photo Frames
Laminated Photo Frames - Size 7" x 9". Amman, Ayyappan, Balaji, Ganesh, Lakshmi, Shiva, Murugan & many more



September 25, 2018
Tuesday
Raahu Kalam
03:00PM - 04:30PM
Yama Kandam
09:00AM - 10:30AM
Kuligai
12:00PM - 01:30PM
Nakshatra
Uthiratadhi
Thidhi
Pournami
Auspicious Time
07:45 - 08:45, 10:30 - 11:00
16:45 - 17:45
Payment Options
We Process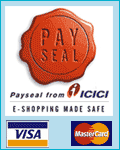 We Support Following Payment Options